15 of the Best Early Access Games and Compare Prices
"You want to play an Early Access Games, but don't know which one to choose? 
Luckily Allkeyshop is here to help you with this top 15 of the best Early Access Games!"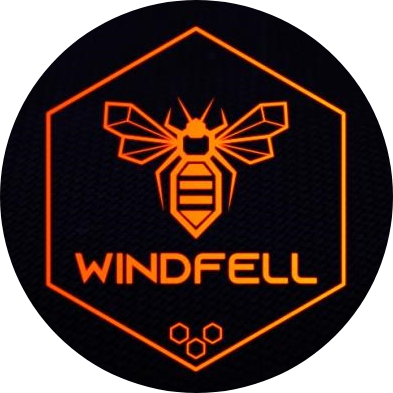 Von   
Daniel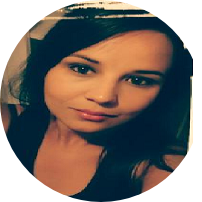 gamepartner78
Aktualisiert im Januar 2021
---
---
IN

OUT

Satisfactory

Sands of Salzaar

Barotrauma

Subnautica Below Zero

Noita

Stoneshard 

Axis & Allies 1942 Online

Hardspace Shipbreaker
---
What are the Top 15 Early Access Games 2021?
---
Embark on an epic oceanic adventure and, alone or with friends, battle to survive the elements and man-eating sharks on your new floating home. Trapped on your small raft, with nothing but an old plastic hook and an endless ocean, catch floating debris and scavenge the reefs to gather resources to build your raft into a floating mansion. Craft survival equipment, crop plots and weapons. Research and learn new things. Visit passing islands and navigate your way through the dangers of the ocean in your bid for survival.
---
Hunt or be hunted in this PvP horror experience where survival is anything but assured. Play as a survivor and find items, weapons, and items to aid your escape from the Rake that hunts you. As the Rake, hunt down the survivors before they find a way to escape and stalk them using proximity sound.
---
Build a new home in a war-torn Middle Ages land and carve a destiny that will continue for generations to come. Begin with nothing and learn to hunt, craft, farm, and cook. Build your single home into a thriving village full of others who work, hunt, and fight for you. Survive the winter months, rule your land however you want, and create a home for you and your family. Complete the main storyline, or explore the vibrant world that will become home to your legacy.
---
Build your sprawling medieval city in this grid-less city-builder simulator. Extract resources, produce goods, design monuments, build churches and castles and share everything with the full community mod support available. It also features an original soundtrack composed by Paradox veterans. Use the robust building tools given to you to develop an organic city that grows with you and your ambitions.
---
Drop into the ultimate theater of war with a realistic World War 2 FPS, and fight on the ground, in tanks, or take control of artillery, in open-battles that supporting 100 players. Select one of 14 roles, build defenses, use teamwork, or play as the commander of your team, leading them to victory using your abilities and tactical map.
---
Jump into a hardcore four-player cooperative first-person PvE shooter with a focus on team play and atmosphere. Plan your expedition, equip and operate tools, combine your firepower, communicate, and coordinate as a team. Search the complex for information and resources to solve the objectives and make it back alive.
---
Set in World War 2, take control of a desperate crew as they fight against the enemy and the boat that threatens to fail them. Learn to use your resources smartly, preserving oxygen when needed and shutting down unnecessary devices. Keep your crew's morale high with games and entertainment, and complete seemingly impossible tasks to earn rewards and upgrades. Every play-through is unique, and it is up to you to keep your boat moving and your crew alive.
---
Create and develop your character the way you want to, then explore, raid and conquer your way across a continent in this open-world medieval strategy. Enjoy an incredible single-player campaign or test your skills in multiplayer in breathtaking battles that feature skill-based directional medieval combat.
---
Play the ultimate survival where careful management of your character, such as metabolism, inertia during movement, and how fast layers of clothing dry are all important. Explore a 144sq km map featuring forests, beaches, towns, and airfields. Craft items, fight, and customize your gear in online multiplayer supporting up to 64 players.
---
Play alone or with a friend in 2-player co-op and fight across randomly generated maps as you run-and-gun your way through laser-shooting evil bots. Gain powerful technology, upgrade and customize your character and camp, and choose your path, with every run feeling unique.
---
Take on the role of Guildmaster and command your squad of mercenaries through an adventure where danger, mystery, and plenty of gold awaits. Bandits and demons roam the lands, and people are too afraid to leave their homes. Working alone or in online co-op, lead your team into dungeons, re-open trade routes, discover powerful items, and destroy the horrors that now plague the land.
---
Discover warfare from years gone with Totally Accurate Battle Simulator, a physics-based tactics game that puts you in control of historical units in whacky simulations. Smash through the campaign, or sit back and enjoy the craziness in the sandbox mode. Create and share your battles with Steam Workshop.
---
Design, build, and customize a spaceship or station tile-by-tile, placing everything from the walls to facilities to your liking, and explore a procedurally generated galaxy with every playthrough. Experience a simulated system, forcing you to optimize oxygen and CO2, manage hazardous gases, temperature, and comfort. Draft your crew members, send them on missions, fight aliens, and even eat the meat from your fallen crew members. Survival is everything.
---
Work together and defeat the Blight, a mysterious fog that is corrupting the land. Explore handcrafted dungeons, gather loot, and complete the fully-narrated story in an ever-expanding game. Recruit artisans, train your heroes, master abilities, and battle through three distinct lands.
---
Take your place amongst a bloody battlefield set in the trenches of WW1 and fight in intense 50v50 battles. Cooperate with your team and work together to push forward against the enemy lines. Weapons are historically inspired, the gore and violence realistic, and the combat brutal.
---
What is an Early Access Game?
Early Access (EA) is the early release of a video game to the public during its development and is commonly a way for smaller companies to gain extra funds for their game.
Games released into Early Access can earn essential funding for their game while gaining valuable feedback and bug reports from real players before launch.
It is a chance to discuss, give feedback, report bugs, and play the game through its development cycle.
What Happens to My Game If It Officially Comes Out?
One of the best advantages to buying a game in Early Access, is that when it is finally released you will still own the game and progress is often carried on into the full release.
Early Access often gets you the game at a discounted price, gets you a head start on those that wait for its full release and will give you the incredible opportunity to see the game evolve through its development cycles until its release version.
This is where 
Tags
 come in.
Why Are We Doing a Top 15 Early Access Games List?
Early Access Games are available at incredible prices, but with so many to choose from, we want to help you pick the game that's right for you.
At Allkeyshop, we believe in quality over quantity. Because of this, we compare data and reviews from our users with Steam users to give you the most detailed ranking system available anywhere.
How Do We Get Our Rankings?
We focus on the real ratings, real opinions, and recommendations of those who played the game.
We analyze the data from Metacritic, Steam, and your ratings on Allkeyshop to ensure the most accurate ranking system possible.
We keep it simple and only display the top 15 games to give you the best available at the time.
This list will be updated monthly to reflect the market and player experience.
Allkeyshop does not influence the ratings; we only analyze the data and present the results.
We are a price comparison website and remain impartial. We display prices from all platforms, including Steam, Origin, and Epic Games.
---
---